---
Luxury retailer feels the pinch from higher taxes and weakened purchasing power
Softlogic Holdings PLC is shifting from its conventional business model dominated by imports to a more domestic-oriented manufacturing with home grown brands to make up for the loss of sales coming from import restrictions and weakening purchasing power of people amid soaring prices.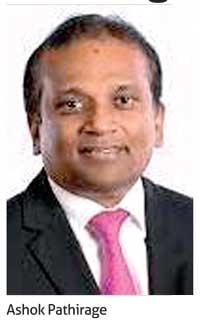 The company, which has so far thrived on selling imported luxury goods under its retail and information technology businesses, has begun to feel the squeeze on its top and bottomlines after the Sri Lankan economy crashed in March fully exhausting its ultra thin reserves. 
Businesses such as Softlogic which depended largely on selling imported goods will have to take a hard look at their business models in order to stay afloat, as hundreds of thousands of people who are employed in such companies are also threatened with layoffs and redundancies. 
"The duty barriers and increase in taxes which are a disincentive to consumers has to be reckoned with due to diminishing purchasing power," Softlogic said in an earnings release last week. 
"As we focus on premium and luxury brands, consumer behaviour generally runs inversely to normal demand and supply pricing," they added.
As the company gets acclimatised to the new economic order in the country, which may take many years to emerge from, Softlogic said they are looking at expanding overseas and also setting up manufacturing plants at home to offer products under local brands to preserve foreign currency. 
"Therefore, we are looking at venturing off-shore and setting up onshore assembly plants to supplement the dire need for forex generation as a means to rebalance competing ends," the company said. The retail behemoth reported revenues of Rs.26.8 billion in the January-March quarter (4Q22), up just 8 percent from the same period in 2021, reflecting the extremely difficult circumstances it had to go through. 
At the operating level, however, the group reported a profit of Rs.4.24 billion, up 169 percent from a year ago as cost of sales fell by 17 percent. 
However, the group reported a net loss of Rs.2.86 billion in the three months, widening the net loss of Rs.1.19 billion reported for the corresponding period last year, as its finance cost more than tripled to Rs.6.58 billion, partly caused by foreign currency conversion losses resulted from the sharp fall in the rupee in March. 
Softlogic also has interests in healthcare, financial services, information technology, leisure and automobiles. 
The healthcare sector represented by the Asiri group of hospitals was the only outlier in the quarter with both top and bottomlines making gains.
 Healthcare remains a defensive sector for the group as all else has become direct casualties of the current state of the country's economy. 
For the full year ended in March 31, 2022, the group reported losses of Rs.2.06 billion compared to a net loss of Rs.4.58 billion last year, when virus related lockdowns had a severe toll on its businesses. 
The annual losses, which are less than the final quarter loss, also reflect that if not for the extremely bad March performance, largely coming from the foreign exchange losses, the group would have been in black in the full year. 
Softlogic Chairman and Managing Director Ashok Pathirage has 41.29 percent stake in the company while Samena Ceylon Holdings Limited has 20.75 percent stake.
Tags: #Softlogic #pivot #local #manufacturing #blunt #impact #import #controls #Business #News