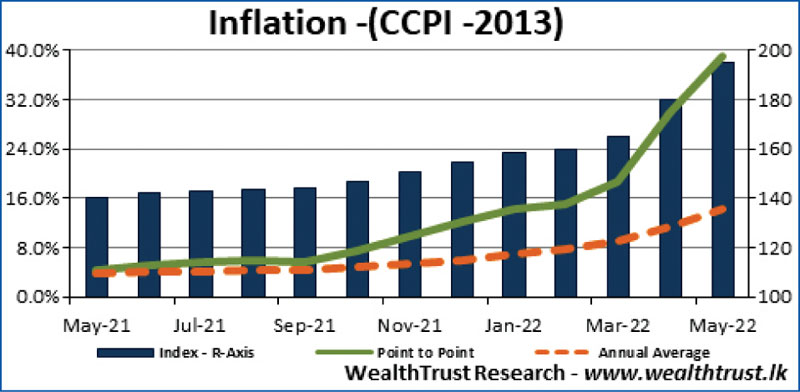 Steep shift down on yield curve

Inflation increases

Money market deficit decrease

Rupee middle rate depreciates 
---
By Wealth Trust Securities
---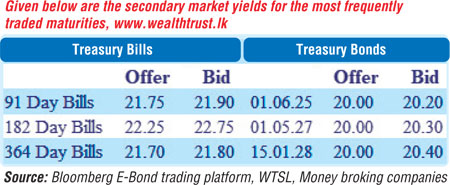 The secondary bond market commenced the week ending 03 June 2022 on a positive note driven by the robust outcome at the two Treasury bond auctions conducted at the start of the week. The Bull-Run was further supported by the outcome at the weekly Treasury bill auction, where weighted averages declined across the board for a second consecutive week.
The liquid maturities of 01.06.25, 01.05.27 and 15.01.28 decreased sharply to intraweek lows of 20.01%, 19.95% and 20.05% respectively in comparison to its weeks opening highs of 21.90%, 21.25% and 21.50%, resulting in a steep shift down of the yield curve, week on week.
Furthermore, continued buying pressure on secondary market bills saw the August and September 2022 along with May and June 2023 maturities changing hands at levels of 21.50% to 22.50% and 22.80% to 23.30% respectively. However, profit taking on Friday limited the rally any further.  Nevertheless, the Colombo Consumer Price Index (CCPI) or inflation for the month of May increased for an eighth consecutive month to 39.1% on its point to point while its annual average increased as well to 14.2%. The foreign holding in rupee bonds increased further to Rs. 2.75 billion for the week ending 01 June while the daily secondary market Treasury bond/bill transacted volumes for the first four trading days of the week averaged Rs. 18.87 billion.  
In money markets, the weighted average rates on call money and repo stood at 14.50% each for the week while the total outstanding liquidity deficit decreased to Rs. 686.64 billion by the end of the week against its previous weeks of Rs. 718.12 billion. The CBSL's holding of Gov. Security's was registered at Rs. 1,964.91 billion against its previous weeks of Rs. 1,971.46 billion.
Rupee middle rate depreciates further
In the Forex market, the middle rate for USD/LKR spot contracts depreciated during the week to Rs. 360.30 against its previous weeks closing of Rs. 359.25.
The daily USD/LKR average traded volume for the four trading days of the week stood at $ 28.87 million.  
(References: Central Bank of Sri Lanka, Bloomberg E-Bond trading platform, Money broking companies)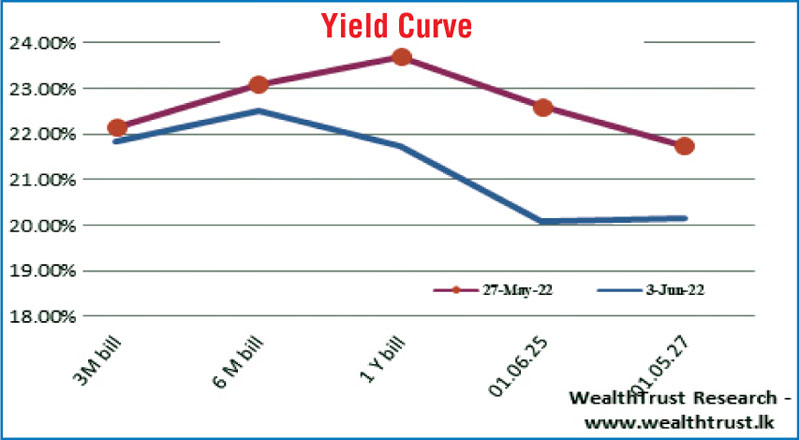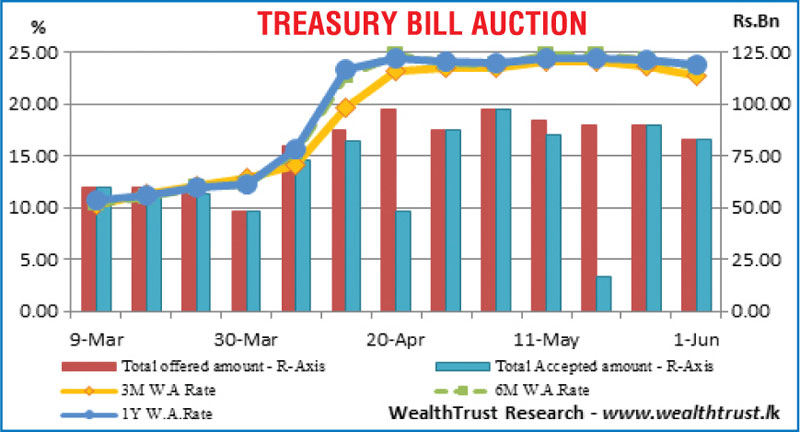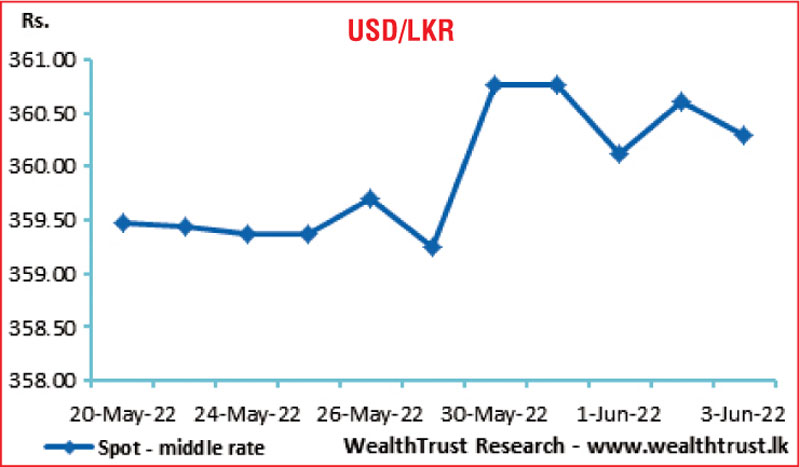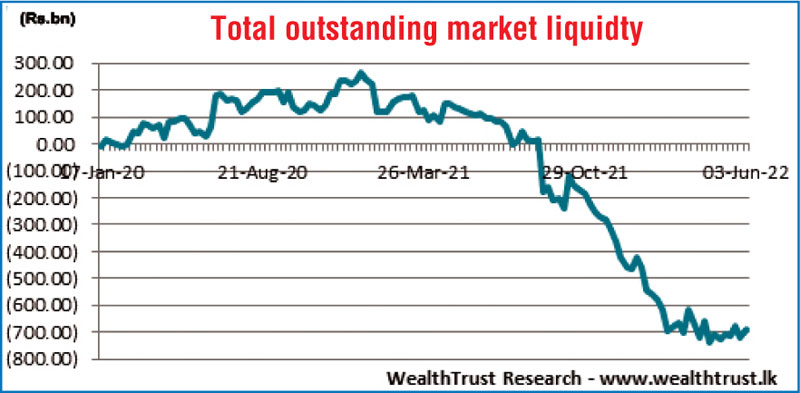 Tags: #Secondary #market #bond #rates #nosedive