Nearly $8 billion has been wiped from the market value of Australia's largest media companies since the beginning of the year as rising interest rates and fears of a recession spook investors.
Companies such as Nine Entertainment Co, Seven West Media and Southern Cross Austereo have benefitted from a buoyant advertising market for the last 18 months, even during the COVID-19 pandemic. But media analysts are warning the honeymoon period could be over as runaway inflation fuels concerns of sharply higher interest rates.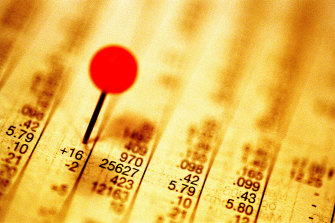 Investment bank Macquarie downgraded its view on the sector to "underweight" last week over concerns Australia's media companies would not be able to weather the volatile market conditions or a potential recession. That is despite several companies such as Nine (the owner of this masthead) investing in subscription products which are considered are less vulnerable to swings in the economy than advertising.
"While listed media companies are optimistic that they will be able to weather the cycle better than prior cycles given structural tailwinds in their businesses (broadcast video, digital subscriptions, etc.), we will wait for evidence before sharing the same optimism," a note from Macquarie said. "From a macro perspective, we share our equity strategists' view that monetary policy is a leading indicator for economic growth or the cycle more broadly. This suggests we will head into an economic environment similar to COVID with a longer duration."
Rival investment house UBS does not share the view there will be a recession, but analyst Tom Beadle said investors were concerned about the future.
"There are investors who think we are heading for a recession. To be honest, if we are heading for a recession, then everyone's numbers are too high," Beadle said. "That's not the UBS house view, so my view is consistent with that. The other concern is what happens with inflation and how inflation impacts media advertising spend and costs."
Shares in major television, publishing and radio and billboard advertising companies have fallen between 19 per cent and 44 per cent since January, compared to a fall of 4.6 per cent for the benchmark ASX 200. Nine Entertainment Co – which owns television, radio, publishing and streaming assets – has shed $1.4 billion in value this year.
Broadcaster Seven West Media has lost more than $500 million in value so far this year, while radio company Here, There & Everywhere has lost $188 million. These figures contribute to $7.7 billion in value torched from the television, radio, publishing sector this year. About $1 billion of the decline for Nine can be attributed to a fall in the value of real estate listings portal Domain, which has shed $1.6 billion in value. Nine owns 65 per cent of the business.
Tags: #Bloodbath #wiped #ASX #listed #media #stocks #Sydney #Morning #Herald